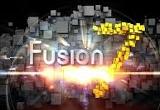 Apple Final Cut Pro X (FCPX): Connect to Primary Storyline + Append to Storyline [LWKS Macro]
Anbei ein Makros die dabei helfen können. Für die Audiospuren ist je nach Bedarf selbt zu sorgen.
Name=Insert at the end [new video track] (append)
Description=Inserts selected footage at the end of the current timeline on a new video track
Commands=Switch,Add video track,Unmark,End,Insert & Next,Switch
Für "Append to Storyline" ist einfach der Befehl "
Add video track" wegzulassen.
greets
simon
2/2015
Das Quellmaterial wird an der aktuellen Abspielposition auf einer neuen Spur eingefügt. Dabei werden Marken im Quellclip (Cues) als auch in der Zeitleiste gesetzt.

[1st add new v-track]
Name=B-Roll-Marks [new V-track]
Description=B-Roll-Marks [new video track]
Commands=Cue,Swap,Cue,Switch,Add video track,Cue,Swap,Cue,Unmark,Replace & Next,Switch,Switch,Cue,Switch

[2nd without new v-track]
Name=B-Roll-Marks [actual track]
Description=B-Roll-Marks [new video track]
Commands=Cue,Swap,Cue,Switch,Cue,Swap,Cue,Unmark,Replace & Next,Switch,Switch,Cue,Switch

S.
3/2015