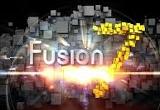 ...2012...
one more...: 3/2015
Change form Windows to Linux or from OS to Windows etc.

- Log in to the backend (lwks.com)
- press (the still not existing button) "Deactivate licence for Machine XY"
- you get an personal e-mail from lwks:
"We have a request to deactivate the licence of <Machine XY>"
"If this is correct, log in (lwks.com) with your account and then click the following link"
"lics.lwks..../?id=JKALS897AFJA767....."
"If you do not want to deactivate this machine licence, ignore this e-mail"
- after logging in (lwks.com) and clicking the link above, you can change to the new linux (whatever) machine
- start lightworks/linux
- login with your account and select the deactivated lic
- done.
S.